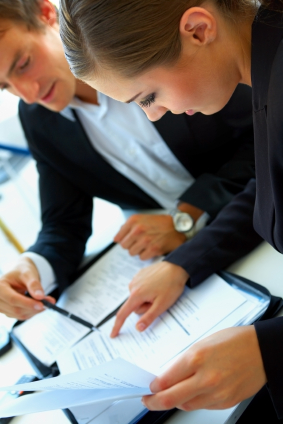 Buying a home is the biggest purchase most of us will ever make, so it's vital to do your homework. You need to ensure your new condo fits your lifestyle and meets your expectations.
It's important to learn more about the benefits and resources available through Tarion Warranty Corporation, a private company established in 1976 to provide protection for all consumers who purchase new condos and homes in Ontario. Tarion licenses and regulates Ontario home builders and manages a guarantee fund to ensure that consumers receive the new-home warranty they are entitled to. Tarion has provided the following tips to help guide new-condo buyers through the purchasing process:
1. Choose the type of condo that meets your lifestyle – Ask a qualified real estate agent that specializes in the condo market about new developments, and reputable builders.
2. Determine what you can afford– Meet with a financial representative to get pre-approved for a mortgage amount that you can comfortably afford. This ensures that you spend your time wisely on condos within your price range.
3. Research your builder – A call to 1.877.9TARION or a visit to www.tarion.com will give you access to information on registered home builders in Ontario, including their customer service record with Tarion. When you find a builder you like, ask your agent about their previous developments, and even ask current residents about their condos and neighbourhoods.
4. View Tarion's online education seminars – Understanding Warranty Coverage is designed to help you understand your statutory warranty coverage and the process for addressing warranty-related matters. View it at your convenience and quickly move through the presentation to topics that interest you most.
5. Talk with a real estate lawyer – It's important that you meet with a real estate lawyer before signing an Agreement of Purchase and Sale to make sure you understand exactly what is and is not included in the price of your new condo.
6. Read Tarion's Homeowner Information Package – Your builder will give you this package before or during the pre-delivery inspection for your new condo. It explains your new condo's statutory warranty, and the responsibilities of you and your builder.
7. Prepare for your pre-delivery inspection (PDI) – This inspection is your chance to do a thorough inspection of your new condo to identify any items that are incomplete, damaged, missing or not operating properly, and have them taken care of before you move in. This is also a prime opportunity to ensure that everything has been built accordingly to you Agreement of Purchase and Sale.
8. Become familiar with the new-home statutory warranty and submit forms on time – Familiarize yourself with this warranty. You'll find out more about what is and isn't covered by the warranty as well as time lines and procedures to follow should a warranty-related item need attention. You can also register for MyHome, a service that will allow you to manage your warranty online.
9. Maintain your condo through the season – It's important to remember that ongoing maintenance helps to ensure that your statutory warranty is protected. So, after you've moved in, follow an annual maintenance routine and help keep your new condo in top shape.
10. Enjoy all your new condo has to offer!– You've done a lot of research, decision making and waiting by the time you reach this point. Now it's time to enjoy all the wonderful things your new condo has to offer. Tarion has a wealth of resources available for new-condo buyers and owners.
Casey Ragan
"Toronto's Condo Authority"