After the Greater Toronto Area's record year in 2015 for both the number of homes sold and the average price, the question is: when will it all come crashing down? The answer: not in 2016. Here are five reasons why this won't be the year of Toronto's housing collapse.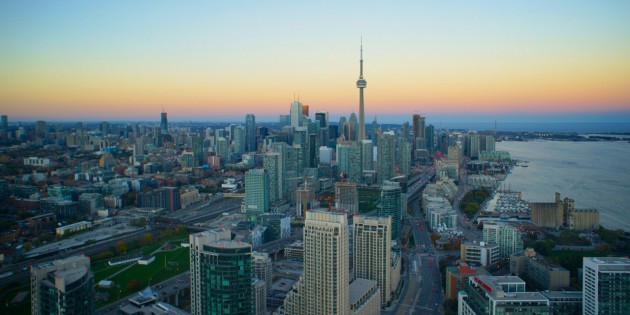 1. Supply and Demand
It's the simplest rule of market economics and it applies to Toronto's real-estate market. The population keeps growing, and people have to live somewhere.
There's little room to build more single-family houses to increase the supply. The demand from families who want to live in the city with a patch of grass remains huge. The number of new listings on the market continues to be outstripped by the number of buyers.
As for Toronto's condo market, it's a myth that it's oversupplied: the inventory of unsold condos is shrinking, and with first-time buyers nearly priced-out of the house market, the demand for condos remains steady.
2. It's the Economy, Stupid
If the economy shrinks, jobs disappear and people are forced to sell their homes. Supply goes up, demand is down, so prices drop. This has happened twice in Toronto in the past 30 years: a quick dip in the 2008 recession, and a deep collapse in the early 1990s recession. There is no recession on the horizon for the GTA in 2016.
3. Mortgage Rates Will Rise, but Gently
It's telling that the Royal Bank's announcement that it will push some of its mortgage rates rates up by just o.10% actually qualifies as news.
4. There is No 'bubble' to Burst
The time that Toronto's bubble truly burst was in the early 1990s. That followed a crazy period when the average house price doubled in just three years. GTA house prices have not risen at anywhere near that pace anytime in the past two decades.
5. Affordable Housing Options Remain
There's no question it's getting more difficult to afford a house in Toronto, with prices rising so much faster than incomes. But the average price of a condo is roughly half that of a single-detached house.
Source: Mike Crawley, CBC News
If you want to buy or sell a Toronto condo or loft, contact Casey Ragan at 416-486-5588 or by email at casey@remaxhallmark.com
Casey Ragan
"Toronto's Condo Authority"