If you are plunging into the new construction market, there are six essential things you should know before you sign on the dotted line.
1 LOCATION, LOCATION, LOCATION
You may have found the perfect condo suite, but if it's the wrong neighbourhood, that's a game changer. Be sure to check out the surroundings. What do you want from the area? Is it close to shopping, or will you need to drive to get groceries? How close are the schools? Also look into what other developments are set to go up around you. Your gorgeous city view might soon be blocked by a new tower, or a whole new subdivision.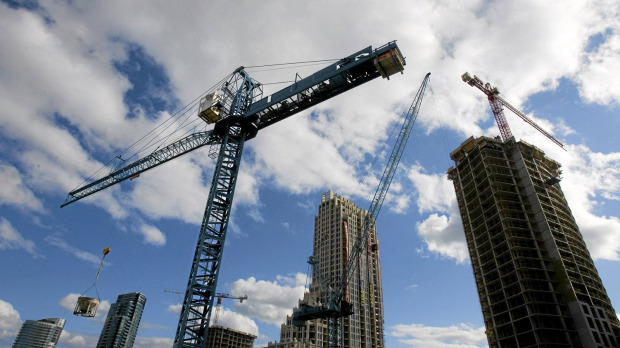 2 BUILDER REPUTATION
Do not buy your condo from just anyone. Read up on the builder. How long have they been in business? What other projects have they built? When in doubt, turn to the Internet. Thanks to social networking websites, it's easier than ever to find buyers of their earlier projects. Ask questions. Were they happy with the builder's service? Would they buy from them again, or run in the other direction?
3 QUALITY
It's difficult to determine the quality of your new condo if you're buying based on a floor plan. This is also the time to turn to the Internet and talk to other purchasers. Were they happy with their features and finishes? Were repairs made in a timely manner?
4 WARRANTIES
Be sure to familiarize yourself with the new-home warranty program and fill out all the appropriate paperwork to keep you protected. Learn how long your appliances, that are included in the purchase price, are covered for repairs.
5 UPGRADES
Is it worth it to pay extra for the builder's upgrades, or should you install that glass backsplash and engineered hardwood after you've moved? That will depend on how much work you want to do on your new condo, or if you prefer to walk right in and find everything finished. Do you homework. Shop around to see if it will be cheaper to do it on your own, or if the prices are comparable. But keep in mind, condo corporations have varying rules about the type of renovations you can do – and even the times of day renovations can take place.
6 TIMING
They say it's almost impossible to time the market, but there are factors you can take into account to decide if it's right time for you to buy. Do you have enough for your down payment? Can you secure an attractive mortgage rate? Finally, get a mortgage pre-approval. This way you know upfront what amount you qualify for, and if you can afford the mortgage payments, maintenance fees, and property taxes.
Casey Ragan
"Toronto's Condo Authority"