The Toronto Real Estate Market is remaining strong, with 4,557 transactions reported by the Toronto Real Estate Board in first two weeks of April. This represents a 7% increase, compared to the first two weeks of April 2011. The average selling price has increased by 5%, to $506,954.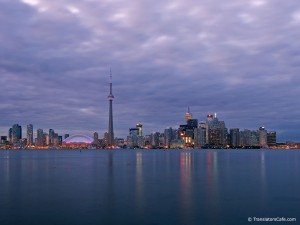 "Competition between buyers remained strong in many parts of the Greater Toronto Area during the first half of April, with many listings attracting a lot of attention. Strong competition meant that, on average, sellers priced within market value range received offers that matched their asking prices within three weeks," said Toronto Real Estate Board President Richard Silver.
"Growth in listings has not kept up with growth in sales. In the City of Toronto, new listings for low-rise home types during the first half of April were actually down compared to last year. This helps explain why some of the tightest market conditions in the GTA can be found within the '416' area code," said Jason Mercer, TREB's Senior Manager of Market Analysis.
>>Click here to see the full news release.
Casey Ragan
"Toronto's Condo Authority"