The condo is continuing its ascent of the Toronto area real estate market with the average price of resale apartments cracking the $500,000 barrier in the second quarter this year.
The average condo cost $532,032 — 28.1% higher than the second quarter last year, according to the Toronto Real Estate Board.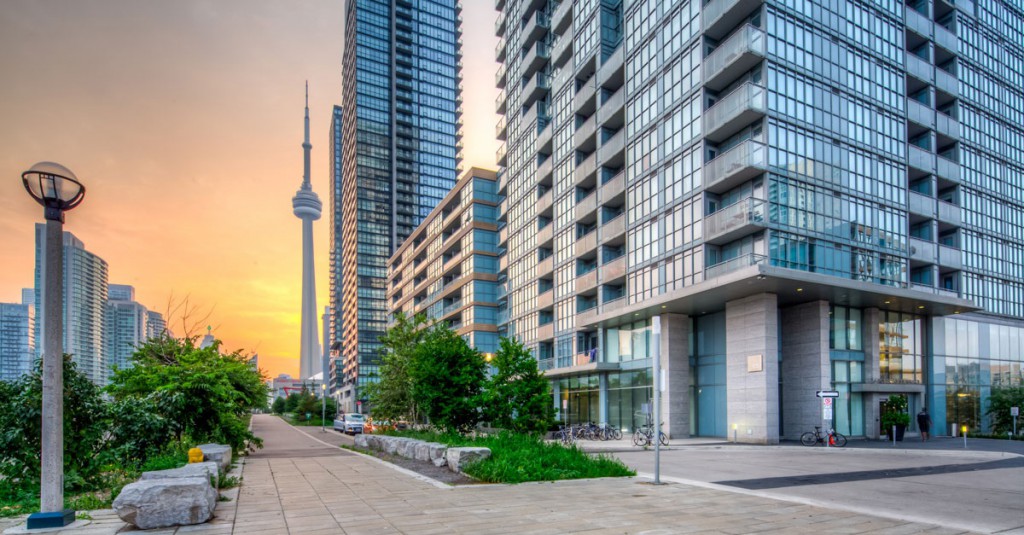 In Toronto, which accounted for 72% of second quarter condo sales, the average price was $566,513.
Prices climbed as sales dropped 8% in the same period and the number of listings increased less than 1%.
Their relative affordability makes condos attractive to many households, especially first-time buyers.
Even with fewer sales of detached and semi-detached homes, prices for low-rise housing remain out of reach for many buyers.
One bedroom and one-bedroom-plus-den apartments accounted for half of all sales and two bedrooms, including two-bedroom-plus-den units, comprised 46% of transactions.
The average price of a one-bedroom-plus-den was about $450,000, about $200,000 less than a two-bedroom-plus-den unit.
The condo rental market is also highly competitive.
Rents on one and two bedroom apartments rose nearly 9% but the number of lease transactions remained about the same as the second quarter of 2016.
Average rents increased by much more than the rate of inflation. Generally speaking, it has become harder to find a place to rent this year compared to last.
The average one bedroom condo rented for $1,861 a month and two bedroom apartments went for $2,533 between the beginning of April and the end of June.
Condos are also the leading new construction home product, representing 91% of the new homes sold in June in the Toronto region, according to the Building Industry and Land Development Association (BILD).
Source: Toronto Star / Toronto Real Estate Board / BILD
If you want to buy or sell a Toronto condo or loft, contact Casey Ragan at 416-486-5588 or by email at casey@remaxhallmark.com
Casey Ragan
"Toronto's Condo Authority"