The Toronto horizon is about to be home to the most awe-inspiring new milestone development. Bazis and Plaza unveiled breathtaking plans for 1 Yorkville, an elegant and exclusive condominium that is poised to become the paramount address in Toronto's most desired neighbourhood.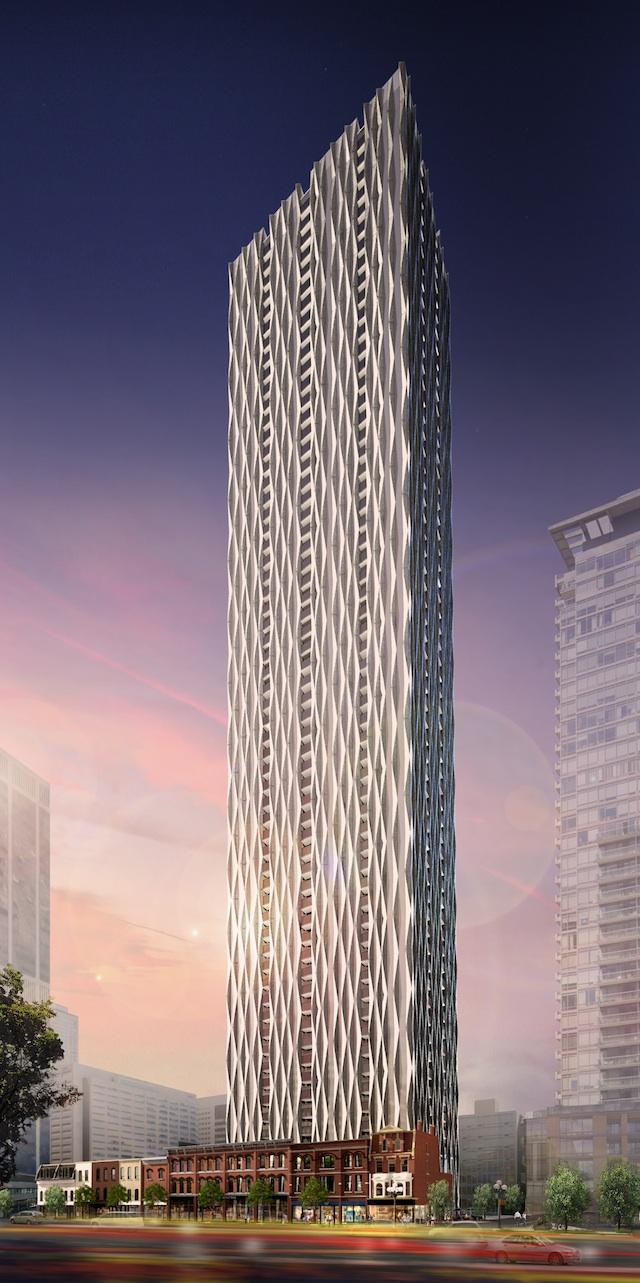 1 Yorkville
Image courtesy of [http://bazis.ca/1-yorkville/]
When you look at the criteria of what makes an outstanding location, 1 Yorkville far exceeds all expectations. The finest of Toronto will be within walking distance of the front door of 1 Yorkville. Strolling through Hermes, Gucci, Holt Renfrew, dinner at the Four Seasons across the street, a glass of Moet at the Hyatt's Roof Lounge – whether it's luxurious shops or a selection of the city's finest restaurants – the options are endless. And 1 Yorkville is conveniently by the Bloor and Yonge subway lines and PATH.
The 1 Yorkville will include one, two and three bedroom residences with many custom designed features.
This irreplaceable building, 1 Yorkville — designed by award-winning architect and creative genius Rosario Varacalli — will feature some of Toronto's foremost design, a building that demonstrates considerable creativity in how it is connected within the community.
In terms of porosity, 1 Yorkville will be steps away from two subways lines and enjoy nearby access to the PATH system. The development will also include a revitalized and widened 25-foot-wide pedestrian green walkway that will connect Cumberland Avenue to Yorkville Avenue.
>>Click here to contact me if you want to buy or sell a Toronto condo or loft
Casey Ragan
"Toronto's Condo Authority"