"For many professionals in Toronto and other booming Canadian markets, a condo is the only option if they want to buy. Houses are out of reach. As Toronto mortgage agent Matt McKillen with Mortgage Architects noted, the gap between buying a condo and a detached or semi-detached house in comparably desirable neighbourhoods has widened to $300,000 and more. As a result, many of his clients are moving from one condo to another, building their home equity, rather than the traditional route of moving from a condo to a house.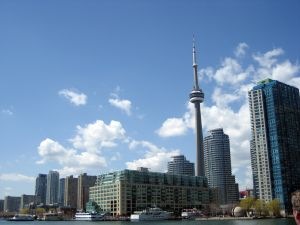 While it is easy to over-generalize about home-buyer demographics, there are trends: For single urban professionals in their middle adult years, the hot demand in the biggest cities is for condos around the $400,000 range, in buildings with character, in appealing neighbourhoods and close to transit (or in Ms. O'Keefe's case, a quick shot by car to work). When describing this to realtors on the phone, you can easily picture them rolling their eyes. They hear this every day.
Yet, single professionals have another interesting characteristic: They tend not to be in a hurry to buy. They wait until they find what they want. They often don't have the same sense of urgency of parents suddenly needing more room to accommodate a growing family, or aging empty-nesters requiring a home that's more manageable."
Source: Guy Dixon, The Globe and Mail
If you want to buy or sell a Toronto condo or loft, contact Casey Ragan at 416-486-5588 or by email at casey@remaxhallmark.com
Casey Ragan
"Toronto's Condo Authority"