Does a condo's layout matter? Absolutely. The most sought after unit in any condo enriched city is nicknamed the "Wide Shallow". The "Wide Shallow" is a floor plan that's wider on the glass side and shallower on the unit depth, which offers the best characteristics of maximum glass and light with an optimum use of square footage. It's the most desirable and efficient layout available.
For the most part, a developer has little choice over a project floor plate (referring to the entire floor plan). Usually, because of the land dimensions and city planning rules that cut into a floor plate, floor plans tend to suffer. One aspect that is often overlooked when choosing a unit is its actual location within the floor plate. A unit in close proximity to the elevators can prove to be very frustrating, as noise levels tend to be high there.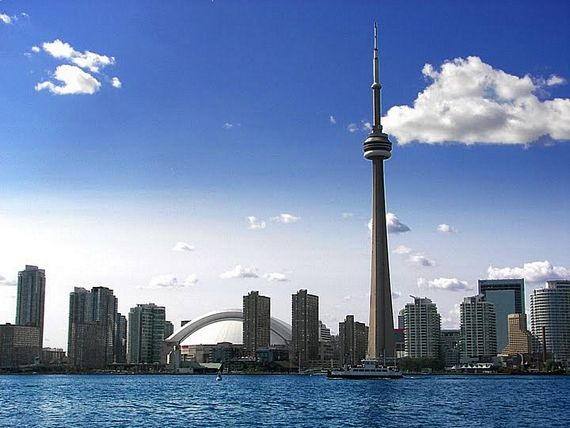 One of the most important features to look for when considering a floor plan is the location of the windows in the unit. It is always more attractive to have windows in all the bedrooms and it is a proven fact that natural light increases the resale value of the unit. Corner units typically have twice the amount of natural light, which is an extremely attractive feature for future buyers, but beware of oddly shaped corner units. Some corner units have large foyers, which tend to be a great waste of square footage.
A good piece of advice is to stay away from the garbage chute. Many new condo purchasers have been disappointed to learn, once they've moved into their condo, that they are constantly bothered by the sound of the garbage falling down the chute, as well as the noise from the opening and closing of the chute and the disposal room door. This has proven to be a larger problem for residents on lower floors, especially when the garbage chute runs behind their laundry room.
When choosing your floor plan, don't forget to take into consideration the closet and storage space. Builders today are building taller condos, but the unit sizes are shrinking. With smaller floor plans, large closets and storage spaces come in handy, especially if an owned locker is not available.
Choosing a functional layout, is also very important. Even though pie shaped suites or suites with sharp angled walls have a stunning architectural effect, they are extremely difficult to furnish, and have a lot of wasted space. Evenly shaped rooms, such as rectangles or squares, do not have this issue as they make furniture placement much easier and the space more functional. Take into consideration the above-mentioned tips when buying a pre-construction or resale condo.
>>Click here to contact me for the proper representation, if you are considering purchasing a Toronto condo or loft.
Casey Ragan
"Toronto's Condo Authority"