More supply has lead to moderate price growth in the first quarter of 2012. There were 5,027 condo sales in the Greater Toronto Area (City of Toronto, Halton Region, Peel Region, York Region, Durham Region and Other Areas within the Toronto Real Estate Board), resulting in a 2% increase in comparison to the first quarter in 2011. The number of listings was up 14%, over the same period. The average selling price for GTA condos in the first quarter of this year was $334,952. This represents a 3.7% increase, from the first quarter of 2011.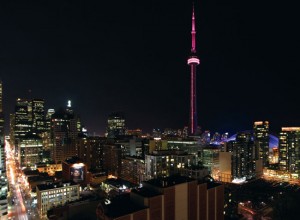 "With sales increasing moderately year-over-year and listings growing strongly, the condo apartment market became better supplied in the first quarter. With more choice for buyers in the condo market segment compared to the low-rise segment, the average selling price for condos grew at a slower pace in comparison to some low-rise types including detached homes," said Toronto Real Estate Board President Richard Silver.
"Condominium apartment completions were at the highest level ever in 2011. As projects completed, some units held by investors were listed for sale. As a result, it is not surprising that we saw more moderate rates of price growth in the first quarter. However, the fact that annual price growth remained above the rate of inflation is testament to the fact that demand remains strong for this home type," said Jason Mercer, TREB's Senior Manager of Market Analysis.
>>Click here for the complete Condo Report.
Casey Ragan
"Toronto's Condo Authority"