Susan Pigg, a business reporter for the Toronto Star recently wrote an article about a new site that rates existing condos in the city. So far, the site has comments from buyers, renters and other condo observers on about 400 of the more than 2,000 registered buildings in Toronto.
"It could be one of the best, or worst, things to hit the Toronto condo market since websites like Yelp turned the tables on restaurant criticism.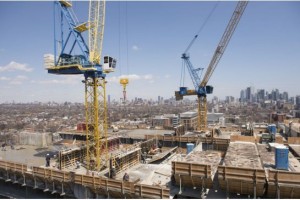 A new crowd-sourcing site, thedirt.co, officially launches Monday, with a mobile app for iPhone. It joins a number of other sites, like rateyourcondo.ca, that are trying to take word of mouth about condos in the city to an online level, which may be good news for consumers, but not so much for some developers.
Buyers are all bound by a few common concerns: how high are the maintenance fees, how much noise will we hear from the units above and beside us, and what are the overall demographics of the building.
Sites like this help you get a lot of raw content from people who actually rent or own in the building. It's a good way to get a bit of insight."
>>Click here for the full article
Casey Ragan
"Toronto's Condo Authority"