George Carras, the president of RealNet Canada Inc. wrote the following article in TheStar.com, explaining the strength of the GTA's new housing market.
"If building new homes in North America were like playing hockey, Toronto's home-building industry could be considered the continent's repeat Stanley Cup champions. (Sadly, anyone in this city who knows what it's like to have a perennial championship team would have had to have been alive in the 1960s.)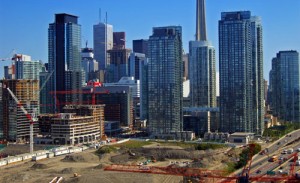 Building new homes and communities is certainly not a game. But as U.S. housing markets have declined in recent years, and steady Canadian markets — Toronto in particular — have risen in the standings, being ranked No. 1 has become a regular occurrence for the GTA home-building industry.
If you look at the top 25 markets in North America based on new home starts, the GTA ranked first in 2008, 2010 and 2011; and our market looks poised to take the top spot again in 2012, with 23,418 units having been started as of the midway point of the year."
>>Click here for the full article
Casey Ragan
"Toronto's Condo Authority"