Since April 2011 was such a strong month, a comparison with past Aprils seems in order. April 2011 saw 3,249 high rise sales which is 43% higher than the previous high April which occurred in 2007.
The average April sales over the past 12 years is 1,523 – less than half of the level reached this year.
There were 1,955 new units released in 10 new projects this April. Not the most ever released in April but 20% above the average. What really powered the sales this month was the 3,414 new units released in 15 projects last month. It was the most units and projects ever released in the month of March.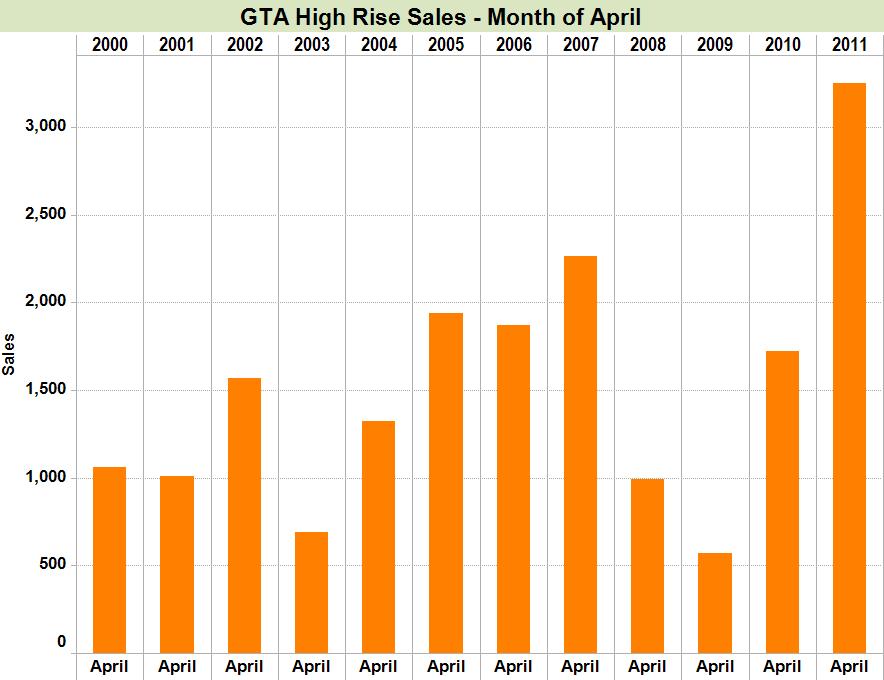 GTA High Rise Sales – Month of April
Casey Ragan
"Toronto's Condo Authority"