If you plan to rent your investment property, make sure to familiarize yourself with your obligations as a landlord and as a condominium unit owner.
Tenants must follow the same rules as an owner
Your tenant is obliged to act in the same manner as a unit owner by complying with the Condominium Act, the declaration, the By-laws and the rules of the condominium corporation. Provide your tenant with copies of the condominium documentation at the time of entering into your lease, so everyone's on the same page.
If the tenant fails to abide by the condominium documentation, the matter may proceed to court, and the court could terminate the tenancy regardless of Landlord and Tenant laws. In addition, as the unit owner, you may be responsible for any costs or damages that are incurred by the condominium corporation and caused by your tenant.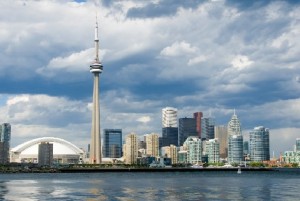 Owner's failure to pay common expenses
If you miss a common expense payment, the condominium corporation can collect the common expenses from your tenant's rent. This will not entitle you to terminate the lease.
Owner's obligation to notify
The Condominium Act requires that owners who rent their units provide the condominium corporation with a copy of the lease (or a summary of lease) and the address of the owner to which notices can be sent by the corporation. This will ensure owners are kept apprised of all meetings, budget changes (which will contain information as to increases or decreases in common expenses), new rules and other matters which may affect the owner's unit.
Review leasing rules and By-laws restricting number of occupants
It is important that you review the condominium documentation to see if there are any restrictions on the term of leases, restrictions on the number of persons and restrictions on the use of the unit. These restrictions could relate to such items as pets, barbeques and alterations. You want to make sure that your tenant also knows about these restrictions or prohibitions so that you don't run into problems when your tenant contravenes a rule or restriction.
Taking the initial steps to understand your obligations and to inform your tenants about their rights and obligations will, hopefully, avoid any issues from arising later and will make the investment in your condo unit a worthwhile venture. Happy renting!
Source: Denise Lash – Condominia Magazine Inc.
Casey Ragan
"Toronto's Condo Authority"