Is there ever really a good or bad time to get into the real estate rental market? The answer is yes, and also no; it all depends on your current financial situation.
If the Toronto residential market is used as a barometer we can see that residential real estate has treated us quite well over the past 20 years. From 1992 to 2011 the average sale price for a home in Toronto increased from $214,971 to $465,412, according to the Toronto Real Estate Board.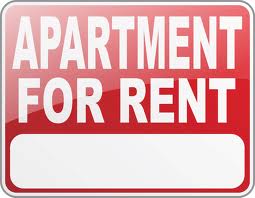 That's a 116.50% ROI over 20 years or 3.94% compound annual return, and that's just the price increase not including any potential rental profits. In fact, over the last 20 years we have only seen four years of negative returns in the Toronto market and they all fell between 1992 to 1996.
Assuming you were to have purchased an average single-family Toronto rental property in 1992, put 25% down, taken a mortgage for the rest, and found a tenant who's rental payments covered only your property's basic operating expenses, taxes, maintenance and the interest portion of your mortgage (leaving you to cover the principal portion yourself) you'd have achieved an 11.40% annualized return on investment as at the end of 2011.
Not bad considering that the TSX would have given you 8.69% over the same time period. Using the same assumptions in the previous example on rolling 20-year periods from 1966 to 2011 the average investor would have achieved annualized compound returns of 13.96%.
In fact even if you were to have purchased a property at the bull market peak just before the infamous GTA real estate crash of 1990 you would still have achieved an 8.94% ROI if you held the property with a decent tenant until 2008 even though the value of your investment would have dropped by 25% over the first 4 years.
So what's the point? Are rental properties a good investment and is this the right or wrong time to make a move? The answer is yes but only if you're in it for the long-haul and only if your current financial position allows you to do so.
>>See full article, by Fabio Campanella, Special to the Financial Post
Casey Ragan
"Toronto's Condo Authority"