The Toronto Real Estate Board reported 8,860 sales in June 2019, representing a 10.4% increase compared to June 2018. Over the same time period, total new listings remained at a similar level for the month of June and active listings at month-end were down by 5.7%.
Sales and new listings statistics for the first half of 2019 compared to the same period in 2018 painted a similar story to that of June. Sales were up by 8.5%, while new listings were up by less than 1%. This shows that sales accounted for a greater share of listings compared to last year, which means that competition between buyers increased, resulting in renewed price growth in many segments of the market.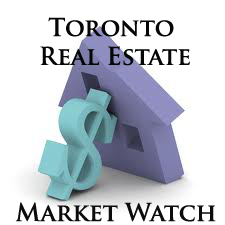 The overall average selling price in June 2019 was $832,703 – up by 3% compared to the average of $808,066 in June 2018. Price growth was driven by the higher density market segments, including semi-detached homes, townhomes, condos and lofts. The MLS® Home Price Index Composite Benchmark was up by a similar annual rate of 3.6%. For the first half of 2019, the average selling price was $810,661, representing an increase of 2.4% compared to the first half of 2018.
Buyers started moving off the sidelines in the spring, as evidenced by strong year-over-year price growth throughout the second quarter. However, because we saw virtually no change in the number of new listings, market conditions tightened and price growth picked up, especially for more higher density home types, which, on average, are less-expensive than traditional detached houses and therefore provide more affordable housing options under the new OSFI stress test regime.
If you want to buy or sell a Toronto condo or loft, contact Casey Ragan at 416-486-5588 or by email at casey@remaxhallmark.com
Casey Ragan
"Toronto's Condo Authority"