"The growing price gap between condominiums and houses hit a record high last year in the Toronto area, as the market saw a huge jump in the number of newly built condos and buyers battled over a persistent shortage of houses.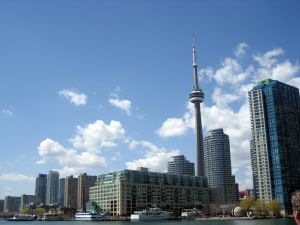 The average price of a low-rise home in the Toronto area hit $705,813 in 2014, up 8 per cent from the year before, while the average price of a high-rise unit rose just 4 per cent to $454,476, according to new data from real estate research firm RealNet Canada Inc. and the Building Industry and Land Development Association.
The gap between condos and houses grew 16 per cent in December compared to a year earlier, hitting a record of more than $251,000. (Low-rise homes consist of houses, including detached and semi-detached houses, townhomes and link homes, while high-rises encompass all condos and lofts.)
The growing price divide comes as developers have been under pressure to shrink the size of new condo units to keep costs down, while an insatiable appetite for houses, coupled with a shortage of supply, has driven up the cost of low-rise development."
>>Click here for the full Globe and Mail article
Source: Tamsin McMahon, Real Estate Reporter for The Globe and Mail / RealNet Canada Inc. and BILD
>>Click here to contact me if you want to buy or sell a Toronto condo or loft
Casey Ragan
"Toronto's Condo Authority"