The Toronto Real Estate Board reported 5,759 sales through the TorontoMLS system in February 2013 – a decline of 15% in comparison to February 2012. It should be noted that 2012 was a leap year with one extra day in February. A 28 day year-over-year sales comparison resulted in a lesser decline of 10.5%.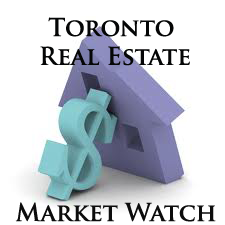 The average selling price for February 2013 was $510,580 – up 2% in comparison to February 2012.
"Stricter mortgage lending guidelines that precluded government backed mortgages on homes sold for over one million dollars and the City of Toronto's additional upfront land transfer tax arguably played a role in the slower pace of luxury detached home sales," added Ms. Hannah.
The MLS® HPI Composite Benchmark price covering all major home types eliminates fluctuations in price growth due to changes in sales mix. The Composite Benchmark price was up by more than 3% on a year-over-year basis in February.
Click here to see Full Report [pdf] Historic Annual Sales and Average Price [pdf]
Casey Ragan
"Toronto's Condo Authority"