The Toronto Real Estate Board reported 7,038 condo and loft sales in the second quarter of 2019. This result was up by 3.2% compared to Q2 of 2018.
New condo and loft listings entered into were down by 3.5% compared to Q2 2018, with 11,110 listings added in 2019 versus 11,512 listings added in 2018.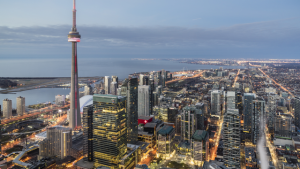 As has generally been the case in Toronto since the implementation of the Ontario Government's Fair Housing Plan in 2017, the condo and loft market segment has remained tight in comparison to other major housing types. However, from a price point perspective, condos and lofts continue to offer prospective buyers a relatively affordable housing option when looking to purchase a home in Toronto.
The average price of a condo or loft increased by 5.1% from $561,343 in Q2 2018 to $589,887 in Q2 2019. Year-over-year price growth in the City of Toronto, which accounted for almost 70% of all condo and loft transactions, was slightly higher at 5.9%, resulting in an average price of $639,316.
Through the first six months of 2019, condominium apartment completions reported by CMHC were down substantially on a year-over-year basis compared to the first half of 2018. Completions correlate to a certain degree with listings, as some investors choose to list their units for sale when title transfers to them from the builder. The downturn in completions likely influenced both the year-over-year dip in new listings and the decline in the active listings count at the end of the second quarter.
If you want to buy or sell a Toronto condo or loft, contact Casey Ragan at 416-486-5588 or by email at casey@remaxhallmark.com
Casey Ragan
"Toronto's Condo Authority"