The Toronto Regional Real Estate Board announced that the third quarter 2020 Toronto condo and loft sales totalled  7,072 – up 10.5% from Q3 2019. The number of new listings in Q3 2020 amounted to 17,613 – an 84.6% increase over Q3 2019. Active listings at the end of Q3 were more than double that reported the same time last year.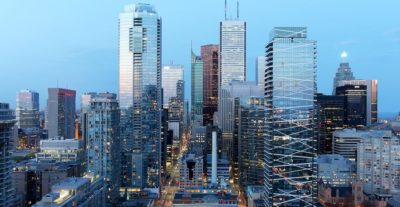 The Toronto condo and loft segment experienced the second best third quarter on record in terms of sales and the best third quarter on record in terms of the average selling price. However, while the pace of year-over-year condo sales and price growth remained strong, it was lower than that reported for low-rise home types. The Toronto condo and loft market became much better supplied as many investors moved to sell their units, due in part to softer rental market conditions and a short-term rental market that was impacted by stricter regulations and the COVID-19-related drop in tourism.
The overall average Toronto condo and loft selling price was up by 8.3% year-over-year in the third quarter to $680,963.
While Toronto condo and loft buyers certainly benefitted from more choice in the third quarter compared to the past few years, there was still enough competition between buyers to support average selling prices substantially above last year's levels. It is important to note that one quarter does not make a trend, either on the demand or supply sides of the market. How the relationship unfolds between Toronto condo and loft sales and listings over the next three to six months will dictate the longer-term direction for selling prices.
If you want to buy or sell a Toronto condo or loft, contact Casey Ragan at 416-486-5588 or by email at casey@remaxhallmark.com
Casey Ragan
"Toronto's Condo Authority"