The Toronto Real Estate Board reported 5,367 condo and loft sales in the fourth quarter of 2019. This result was up by 3.8% compared to the fourth quarter of 2018.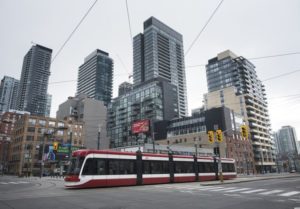 New condo and loft listings were down substantially by 11.9% on a year-over-year basis when comparing to Q4 2018. This suggests that Toronto condo and loft market conditions tightened further over the past year.
The Toronto condo and loft market segment continued to perform well in 2019, with strong growth in sales and average price. Condos and lofts provide a relatively affordable entry point into the home ownership market for first-time buyers, who account for a substantial portion of demand each year.
The average price of condos and lofts increased by 10.4% from $558,733 in Q4 2018 to $616,591 in Q4 2019. Year-over-year price growth in the City of Toronto, which accounted for 71% of transactions, was similar to the GTA as whole, at 10.3%, resulting in an average price of $660,379.
Tighter market conditions in the Toronto condo and loft market translated into increased competition between buyers and an accelerated pace of price growth.
If you want to buy or sell a Toronto condo or loft, contact Casey Ragan at 416-486-5588 or by email at casey@remaxhallmark.com
Casey Ragan
"Toronto's Condo Authority"