Fourth quarter 2020 Toronto condo and loft sales totalled 6,469 – up 20.7% compared to 5,358 in Q4 2019. The number of new listings in Q4 2020 amounted to 12,298 – a 91.9% increase over Q4 2019. Active listings totalling 4,294 at the end of Q4 were more than double that reported at the end of Q4 2019.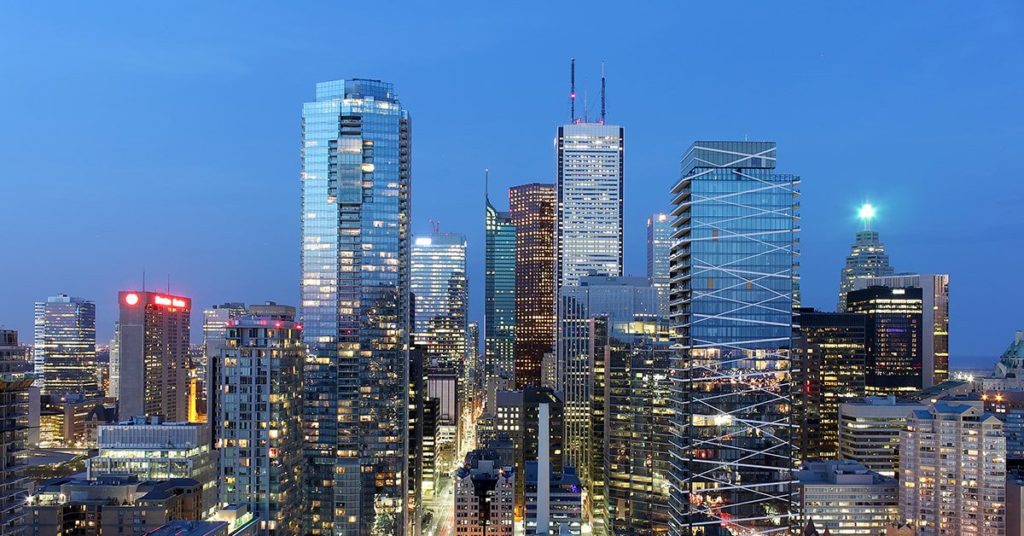 While the prominent storyline has been the strong increase in condo and loft listings over the last 12 months, it is important to point out that the demand for condos and lofts have remained very strong, with sales up substantially compared to 2019. The increase in supply, largely attributed to investor selling as both the traditional and short-term rental markets softened along with the looming possibility of a Toronto vacancy tax, resulted in much more choice and bargaining power for buyers and a moderate decline in average selling prices.
The overall average condo and loft selling price was down by 1.1% year over year in the fourth quarter to $610,044. The average selling price in Toronto, at $644,516, was down by 2.4% over the same period. Year-over-year price declines were especially evident for smaller units in Toronto, where investor-driven supply increases were strong.
The demand for Toronto condos and lofts is expected to be strong this year. Once global vaccine uptake is substantial, expect a resurgence in immigration and non-permanent migration into Toronto. This will provide continued support for ownership demand beyond 2021.
If you want to buy or sell a Toronto condo or loft, contact Casey Ragan at 416-486-5588 or by email at casey@remaxhallmark.com
Casey Ragan
"Toronto's Condo Authority"