The Toronto Real Estate Board reported 8,821 condominium apartment rentals through TREB's MLS® System in the second quarter of 2015. This result represented a 20.3% year-over-year increase compared to 7,333 condo apartment rentals reported in Q2 2014. Growth in the number of units rented tracked growth in supply quite closely, with the number of condo apartments listed for rent during the second quarter increasing by 23% annually.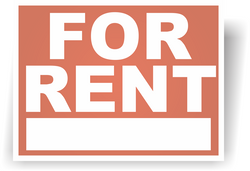 "The demand for rental accommodation in the Greater Toronto Area increased in the second quarter in response to the sustained population growth we continue to enjoy as a result of our region's status as one of the best places to live and do business," TREB President Mark McLean.
"Many renter households continued to focus their attention on investor-owned condominium apartments. So much so that the strong growth in the supply of units for rent was closely matched by the growth in the number of units rented, indicating that there exists a certain degree of pent-up demand in some segments of the rental market," McLean continued.
For TREB's market area as a whole, average rents for one-bedroom and two-bedroom apartments, which made up a combined 94% of rental transactions, were up by 1.5 and 4.5% respectively to $1,608 and $2,239.
"Growth in average rents is generally impacted by both market conditions and the type and size of units rented from one period to the next. Both of these factors played into rent increases over the past year, but the bottom line is that despite robust listings growth, strong renter demand has provided a firm foundation for rents," said Jason Mercer, TREB's Director of Market Analysis.
If you want to buy or sell a Toronto condo or loft, contact Casey Ragan at 416-486-5588 or by email at casey@remaxhallmark.com
Casey Ragan
"Toronto's Condo Authority"