The Toronto Real Estate Board reported 6,418 sales through the TorontoMLS system in August 2012, representing a year-over-decline of almost 12.5% compared to 7,330 sales reported in August 2011. The number of new listings reported in August was down by 5.5% compared to the same period in 2011.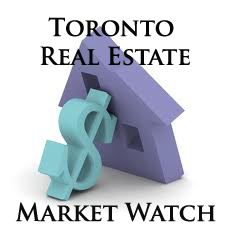 "Residential transactions were down in August compared to last year. Stricter mortgage lending guidelines, which came into effect in July, arguably played a role. In the City of Toronto, the additional impact of relatively higher home prices coupled with the upfront cost associated with the City's Land Transfer Tax led to a stronger annual decline in sales compared to the rest of the GTA," said Toronto Real Estate Board (TREB) President Ann Hannah.
The average selling price for August 2012 transactions was $479,095 – up by almost 6.5% compared to August 2011.
>>Click here for the Full Report
>>Historic Annual Sales and Average Price
>>Click here for TREB Video Commentary
Casey Ragan
"Toronto's Condo Authority"