The Toronto Real Estate Board reported strong year-over-year increases in TorontoMLS home sales and the average selling price in March 2014. Home ownership affordability, backstopped by low borrowing costs, continued to be a key factor underlying this growth.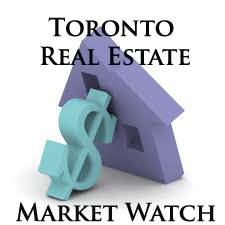 A total of 8,081 sales were reported in March 2014 – up by 7.2% in comparison to March 2013. Sales growth was much stronger in March compared to the first two months of the first quarter. Sales for Q1 as a whole were up by 3% compared to the first three months of 2013.
"Sales activity in the GTA accelerated last month. Compared to last year, a greater number of buyers found affordable home ownership options, as evidenced by sales growth for all major home types. Against this backdrop, however, overall inventory at the end of March remained lower than last year. This means competition between buyers increased, which is why the average selling price continued to climb," said Ms. Usher.
The average selling price for March 2014 sales was $557,684 – an increase of almost 8% compared to the average reported for March 2013. The average price for the first quarter of 2014 was up by 8.5% year-over-year.
"With borrowing costs remaining low, and in fact declining, strong home ownership demand will continue to butt up against a constrained supply of listings. Strong price growth will be the result for the remainder of 2014. If the pace of price growth experienced in the first quarter is sustained, TREB may revise its outlook for the average selling price," said Jason Mercer, TREB's Senior Manager of Market Analysis.
Click here to see Full Report [pdf] Historic Annual Sales and Average Price [pdf]
>>Click here to contact me if you want to buy or sell a Toronto condo or loft
Casey Ragan
"Toronto's Condo Authority"