The Toronto Real Estate Board reported 5,025 condominium apartment transactions in the Fourth Quarter of 2011. This result was up 10.5 per cent in comparison to the Fourth Quarter of 2010. Over 70 per cent of total transactions occurred in the City of Toronto, with Peel Region (including Mississauga City Centre) accounting for the second highest share of sales.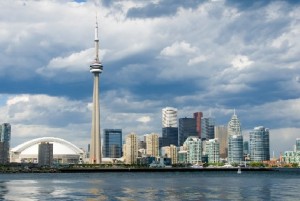 The number of new listings for condominium apartments was up by 14 per cent in the fourth quarter of 2011 compared to the same period in 2010.
"The condo segment of the market continued to be a key driver of sales in the fourth quarter. Even with an uptick in new listings following strong condo completions over the last year, market conditions remained tight. Tight conditions were the foundation for a robust year-over-year increase in the average selling price," said Toronto Real Estate Board President Richard Silver. The average selling price for condominium apartments in the fourth quarter of 2011 was $336,748 — a seven per cent increase over the fourth quarter of 2010.
"In addition to the healthy situation in the ownership condo market, the condo rental market tightened up at the end of 2011, with the number of units listed down and the number of transactions up. This prompted above-inflation increases in average one-bedroom and two-bedroom rents," said Jason Mercer, TREB's Senior Manager of Market Analysis.
Click here to see Full Report [pdf]
Casey Ragan
"Toronto's Condo Authority"