The Toronto Real Estate Board reported robust results for the condominium apartment market in the second quarter of 2014. Q2 sales were up by 10.4% compared to the same period in 2013. New listings were up over the same period, but by a lesser 4.4%.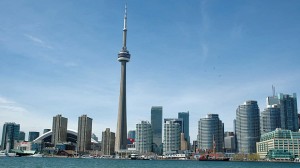 "Condominium apartments represent an affordable entry point into the market for first time buyers. On top of this, some condo properties cater to households looking to move out of their traditional low-rise home, and we are increasingly seeing households choose condos as the place where they will raise a family. This diversity of buyers explains why sales more than kept up with increased listings in the second quarter," said Toronto Real Estate Board President Paul Etherington.
The average selling price for condominium apartments in the second quarter was up by 5.5% year-over-year to $367,010. In the City of Toronto, which accounted for 71% of total sales, the average selling price was $392,739, representing an increase of 5.3%.
"Even though inventory levels for condo apartments have been higher compared to inventory of low-rise home types like singles, semis and towns, there has been enough demand relative to supply to see strong price growth. Even as inventory levels increase due to record occupancies in 2013, we should see enough demand to sustain price growth above the rate of inflation in the second half of this year," said Jason Mercer, TREB's Senior Manager of Market Analysis.
>>Click here for the full report
>>Click here to contact me if you want to buy or sell a Toronto condo or loft
Casey Ragan
"Toronto's Condo Authority"