Laura Stone, Staff Reporter for the Toronto Star, published the following article about the charity fundraiser auction at the Sutton Place Hotel, organized by Lanterra Developments. Lanterra purchased the Sutton Place Hotel for $57 million and is planning to turn it into The Britt Condominiums, set to be complete at the end of 2015.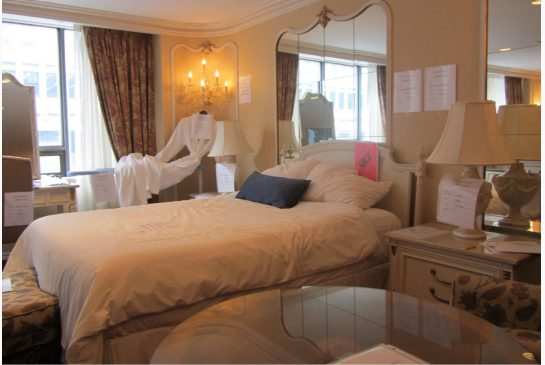 "Everything — from $1 plates to a $30,000 painting — must go.
A similar sale — albeit a more high-end auction — took place at the former Four Seasons Hotel, two months ago. The luxury Yorkville landmark is also being gutted and turned into condos.
All proceeds from the Sutton Place sale, which began Wednesday, go toward Mount Sinai Hospital's neonatal intensive care unit. Beds and sheets from the hotel will also be donated to Toronto Community Housing.
Lanterra president and CEO Barry Fenton said the company hopes to raise about $200,000 from the Sutton Place."
>>Click here for the full Toronto Star article
>>See related post on The Britt Condos
>>Click here to contact me if you want to buy or sell a Toronto condo or loft
Casey Ragan
"Toronto's Condo Authority"