Sarah Kelsey published the following article in the National Post, regarding the sensible condo buying option. Home buyers are becoming increasingly frustrated with never-ending bidding wars in Toronto's freehold resale market. Instead of throwing money away through renting, buyers are now searching for condos to get into the Toronto real estate market.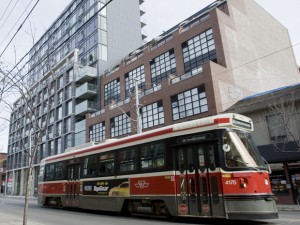 "A safe location, room to grow, a good investment and located near the city. Doesn't seem like a lot for a young professional couple to ask of the Toronto real estate and rental market. But as so many 20- and 30-somethings know, it is.
In the midst of this "too expensive to buy/too expensive to rent" debate, several condominium developments are popping up that, in a sense, remove overpaying for a property from the equation.
According to real estate market research firm Urbanation, the average cost to rent a one-bedroom condo in the third quarter of 2013 was $1,875 (that's up about 4.2% from the same period last year). In some cases, you could end up paying upwards of $2,000 to rent a 650 square foot space — especially if you're looking in prime locations like Liberty Village."
>>Click here for the full article
>>Click here to contact me if you want to buy or sell a Toronto condo or loft
Casey Ragan
"Toronto's Condo Authority"