Year-over-year growth in first quarter 2021 condo and loft sales well outstripped growth in listings over the same period in Toronto.  First quarter 2021 Toronto condo and loft sales reported totalled 9,398 – up 79.8% compared to 5,226 in Q1 2020. The number of new listings in Q1 2021 amounted to 11,373 – a 42.8% increase over Q1 2020. Active listings totalled 2,811 at the end of Q1, an increase of 23.6% compared to the end of Q1 2020.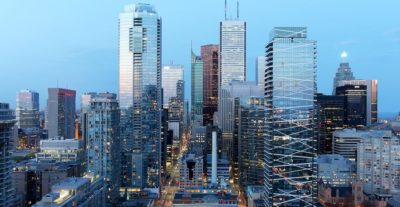 While the Toronto condo and loft market was slower to recover compared to low-rise market segments, there has been a marked increase in condo and loft interest since the beginning of 2021. This interest will likely continue to increase as the economy improves and vaccine take-up accelerates, resulting in more confidence for first-time buyers.
The average Toronto condo and loft selling price was down by 4.6% year over year in Q1 2021 to $675,844.
Consumer polling conducted by Ipsos in the late fall last year suggested that there was a substantial number of people intending on buying their first home in 2021. A condo or loft is the logical entry point into the ownership market for many households.
If you want to buy or sell a Toronto condo or loft, contact Casey Ragan at 416-486-5588 or by email at casey@remaxhallmark.com
Casey Ragan
"Toronto's Condo Authority"