Judging by the numbers, there's no shortage of buyers for luxury properties in Toronto. Suites in Toronto's Yorkville neighbourhood have skyrocketed from $800 per square foot a few years ago to close to $2,000 per square foot today.
Luxury resales and rentals are hot commodities. RE/MAX reveals that sales of condo suites priced over $2 million rose 42% in Toronto compared with the same period in 2015, driven mainly by demand from downsizers and the limited inventory of single-family homes. Urbanation reports almost 1,000 units renting for more than $3,000 per month so far this year — 17% higher than for all of 2015 — and 121 units renting for more than $5,000 per month.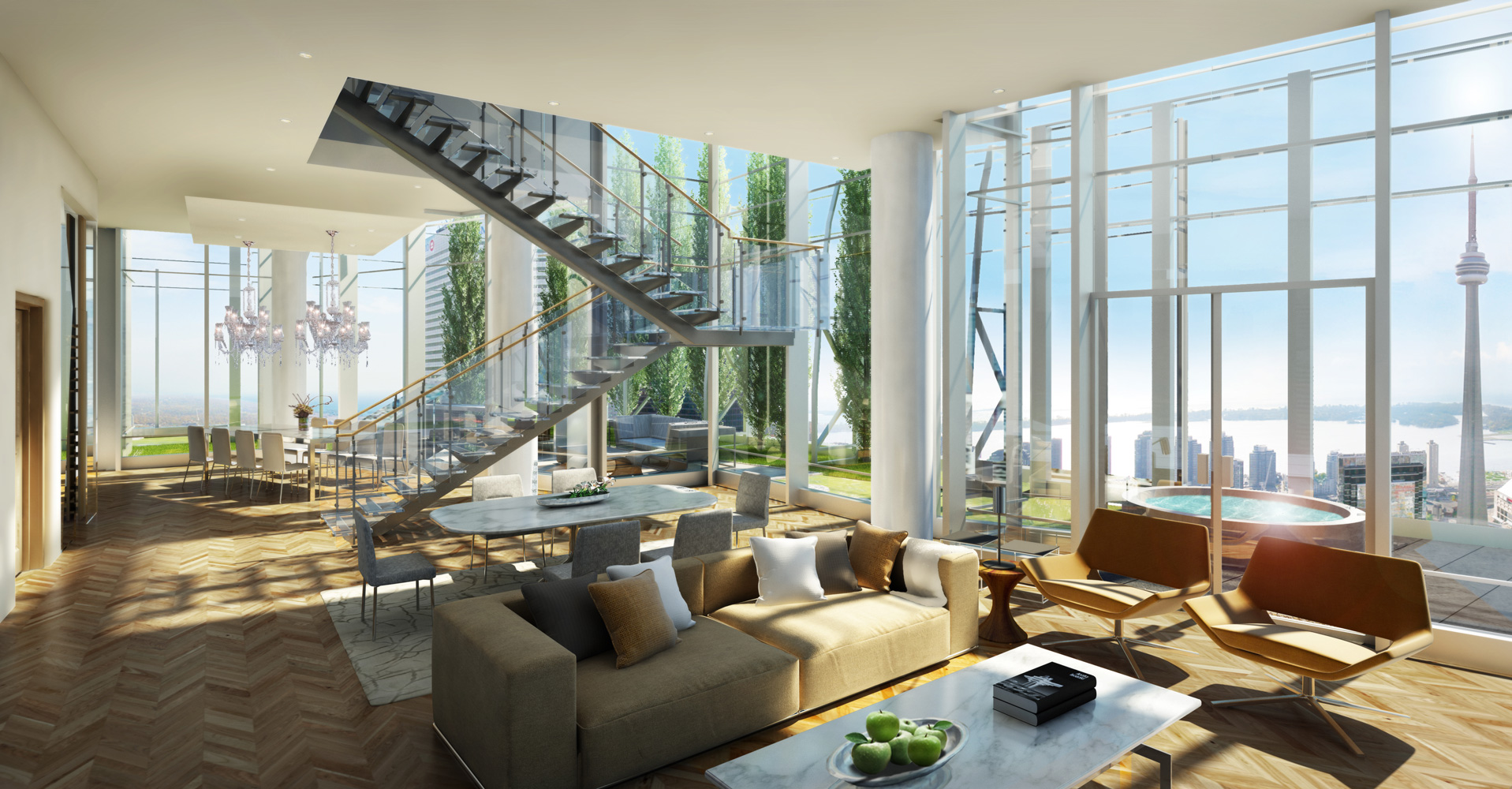 In a lot of cases, when you look at the purchase price of a luxury condo now, it's not that much less than the selling price of the downsizer's home. Urbanation defines luxury as anything above $1,000 per sq. ft. The combination of strong financial gains in recent years, obviously huge amounts of home equity that have been accumulated, combined with a rapidly growing population of downsizers, particularly in areas such as Rosedale, are contributing to very strong high-end demand — not just for resales but for renting as well.
This interest is music to developers' ears and they're certainly heeding the call, with brand-new projects on the market or in the works. They come in all shapes and sizes to cater to every taste and they all boast the grandeur and spaciousness craved by those who have come to expect nothing less. Toronto has immigration from around the world and with that is a very sophisticated homeowner who has lived in Asia, Europe and the Middle East that have seen old-world, timeless architecture. They know what luxury is. They've experienced it in world-class cities around the world. They've now immigrated to Toronto, and their expectation is to live in a home that mirrors the high-end luxury cities they're coming from. They have that experience and knowledge. Source: National Post / Urbanation / RE/MAX
If you want to buy or sell a luxury Toronto condo or loft, contact Casey Ragan at 416-486-5588 or by email at casey@remaxhallmark.com
Casey Ragan
"Toronto's Condo Authority"