The Toronto Real Estate Board reported 5,191 condo and loft sales in the fourth quarter of 2018. This result was down by 9.9% compared to the last three months of 2017.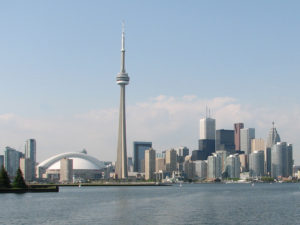 New condo and loft listings were down by more than sales on a year-over-year basis – dropping 11.2% from 8,186 in Q4 2017 to 7,272 in Q4 2018. This points to tighter market conditions at the end of 2018 compared to year-end 2017.
The condo and loft segment was the best-performing segment in terms of annual average rates of price growth in 2018. Condos and lofts represent a relatively affordable housing option. With a substantial decrease in listings in 2018, competition between intending buyers remained strong. This supported average price growth well-above the rate of inflation and annual rates of price growth reported for other freehold home types.
The average price of condos and lofts increased by 8.3% from $516,086 in Q4 2017 to $558,728 in Q4 2018. Year-over-year price growth in the City of Toronto, which accounted for 72% of transactions, was slightly higher at 8.9% resulting in an average price of $598,664.
The condo and loft segment continued to be a key entry point into the Toronto home ownership market in 2018. Higher mortgage qualification standards meant that many first-time buyers were looking for more affordable housing options. Moving forward, the concern is that a continued lack of listings supply, despite relatively strong new condo and soft loft completions as of late, will hamper the ability of potential home buyers to meet their housing needs.
If you want to buy or sell a Toronto condo or loft, contact Casey Ragan at 416-486-5588 or by email at casey@remaxhallmark.com
Casey Ragan
"Toronto's Condo Authority"