Condo sales in Toronto experienced the strongest price growth of any home type in 2018.
The average unit appreciated 8.7% to $593,366, well outpacing the rest of the market. In comparison, detached home prices saw an average depreciation of -7.1%, while semi-detached and townhouse prices rose 1% and 2.7%, respectively.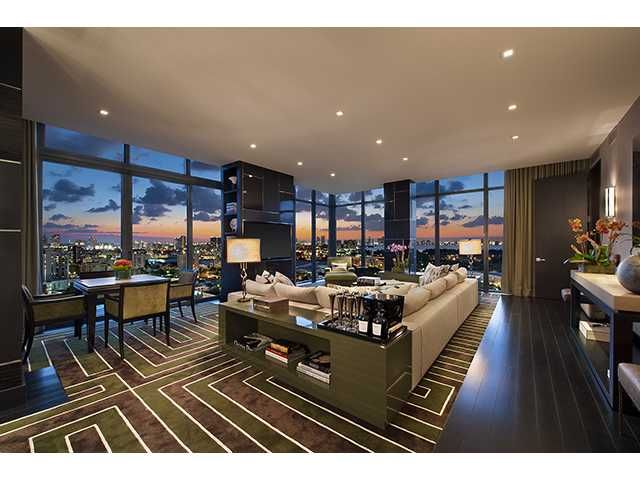 And while affordability was the main driver behind condo popularity in 2018, luxury units were also in hot demand throughout the city.
So where exactly does one find these luxury buildings? Five of the city's 10 condo buildings are located in Yorkville, while the remaining five are peppered throughout the Entertainment District, Bay Street and Yonge-St. Clair condo neighbourhoods.
To determine which buildings fetched the most, the average price per square foot was based on dollar volume for the year, as well as the estimated total square feet sold, based on data sourced from the Toronto Real Estate Board.
Only buildings with at least 10 transactions in 2018 were included.
These were the top 10 priciest Toronto condo buildings in 2018:
Four Seasons Private Residences (Yorkville): $1,770 per sq.ft
The Ritz-Carlton Residences (Entertainment District): $1,369 per sq.ft
Exhibit Residences (Yorkville): $1,350 per sq.ft
One Bedford (Yorkville): $1,313 per sq.ft
The St. Regis Residences (Bay Street): $1,279 per sq.ft
U Condominiums (Bay Street): $1,256 per sq.ft
Theatre Park (Entertainment District): $1,247 per sq.ft
One Bloor (Yorkville): $1,236 per sq.ft
Pears on the Avenue (Yorkville): $1,229 per sq.ft
Thornwood II (Yonge-St. Clair): $1,220 per sq.ft
If you want to buy or sell a Toronto condo or loft, contact Casey Ragan at 416-486-5588 or by email at casey@remaxhallmark.com
Casey Ragan
"Toronto's Condo Authority"