Andrea Hopkins, reporter for Reuters Canada, wrote the following article explaining how Talon International Inc. is delaying the closing for the sale of the Trump International Hotel/Condo suites in Toronto.
"Developers of the Trump International Hotel in Toronto have pushed back the closing date for the sale of luxury condo units at the project, the latest delay in a venture plagued by bad press and lawsuits by and against disgruntled investors.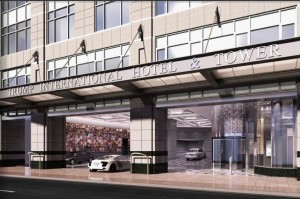 Talon International Inc, which developed the 65-story granite and glass hotel-condominium tower that opened this year in Toronto's business district, said it was pushing back the closing date by two weeks to December 13 to respond to an investigation by the Ontario Securities Commission.
Unhappy buyers, who have complained the project has been far costlier and less profitable than the developers promised, asked for an investigation by Canada's top securities regulator, arguing Talon sold them an investment rather than a condominium.
While they may have bought into the glitzy Trump project to make money on condos that would be rented out to hotel guests, the buyers have struggled to secure mortgages on the units. Banks and tax authorities view them as commercial rather than residential properties, subject to far higher tax rates and riskier and more expensive lending rates."
>>Click here to see full article
Casey Ragan
"Toronto's Condo Authority"