I find a lot of people are still unclear of the particulars surround Registered Retirement Savings Plan (RRSP) withdrawals for the purpose of buying a home. For those of you who are unaware – Revenue Canada calls this program the Home Buyers' Plan. Not only is this popular with first-time home buyers, but in my opinion, it is significantly underused. RRSPs represent one of the only forms of forced savings – so why not use this method to come up with your new-home down payment?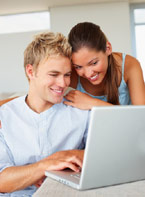 The Home Buyers' Plan (HBP) is a program where you can withdraw up to $25,000 from your RRSP to buy or build a (qualifying) home (don't get too caught up on the qualifying idea – nearly every typical type of residence is included). Each individual you are buying the home with also has this same ability to withdraw. This means that three people buying together can withdraw up to $75,000 (three x $25,000) collectively. Withdrawals that meet all of the Revenue Canada HBP conditions are not included in your income and therefore not taxed in the year they are withdrawn. The money you withdraw has to have been in your RRSPs for a minimum of 90 days before it can be withdrawn without tax liability. Through the program, you have the ability to withdraw the amount all at once or through a series of withdrawals not to exceed $25,000.
After you have withdrawn this amount, you then have up to 15 years to repay it to your RRSPs. Keep in mind that you will not get a tax deduction for the HBP amounts that you repay to your RRSPs. Typically you are required each year to repay an amount that is equal to the total amount you withdrew divided by the 15 every year after the home purchase. If you do not repay this amount, then that figure is added to your income for that year. There is no tax liability personally incurred when you make this minimum payment back to your RRSP (at least not from the HBP).
After you move into your home at start making payments back to your RRSPs, you have to designate the portion that you would like to go towards your HBP repayment. Since your earnings will likely (hopefully) increase as the years go by, it is important to try and pay back the amount you borrowed as quickly as possible. Not only does doing this give you the potential to get a higher tax deduction for your RRSP dollars to have more years of tax sheltered growth while in your RRSP.
Keep in mind that while this article highlights a number of important elements of the program – it is only an overview. It is no substitute for comprehensive tax and financial advice. Please take the time to consult a financial professional to learn the fine details of the program before you move ahead.
Casey Ragan
"Toronto's Condo Authority"