A recent article on the CTV News website suggests that Toronto condo prices are projected to jump at least 2.5%, according to a study by Genworth Canada. The Canadian Press released the following article:
"A new condo report suggests first-time buyers, retirees and population growth will continue to fuel demand and price growth for the compact living spaces over the next few years.
The study by Genworth Canada found that average condo resale prices are expected to rise next year in seven of the eight metropolitan centres studied.
Prices in Toronto are projected to jump 2.5 per cent to $312,352.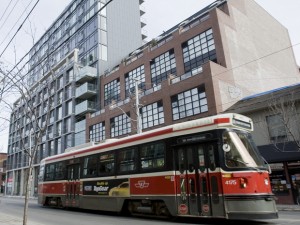 The report stands in contrast to warnings from economists and officials that the condo market in some hot markets is reaching bubble territory that could soon burst.
The Bank of Canada and federal Finance Minister Jim Flaherty have cautioned Canadians repeatedly to moderate borrowing on real estate, declaring household debt to be the domestic economy's number one enemy.
The central bank noted certain segments of the housing market that have a persistent oversupply — such as condos in Toronto — face a higher risk of a price correction.
Genworth — which earns revenue from selling mortgage insurance — notes that rising prices for single-detached homes are driving first-time buyers to condos, but retirees also continue to prop up demand.
It suggests that the population is expected to grow in all eight cities studied over the next few years, while employment growth and low interest rates should also support the market.
"This data corroborates our view that the demand for condos in Canada, particularly at the price-point we insure, is well supported by our economy and our population," said Brian Hurley, chairman and CEO of Genworth Canada.
"For those seeking to own a home affordably in urban centres, condos remain a good option."
Census figures for 2011 released in February show multi-unit dwellings — a category that includes condominiums — making up roughly half of all new housing stock, a category traditionally led by detached homes.
The numbers also indicate that Canadians are flocking to urban centres. Toronto's population jumped more than 17 per cent over the previous census period in 2006.
A recent CMHC report said housing starts and home sales have been strong in 2012 — particularly when it comes to multiple-dwelling units such as townhouses, condos and apartments — but will soften moderately in coming months into 2013."
>>Click here for the full article
Casey Ragan
"Toronto's Condo Authority"