YONGE AT COLLEGE CONDOS
The unique design of YC Condos – Yonge at College, is modern and timeless, creating a bold new face for Yonge Street – one of the world's longest streets – in downtown Toronto. From the tower's 5-storey podium to its extraordinary world class amenity spaces and infinity pool suspended over the city, YC Condominiums commands attention and defies comparison at 66 storeys.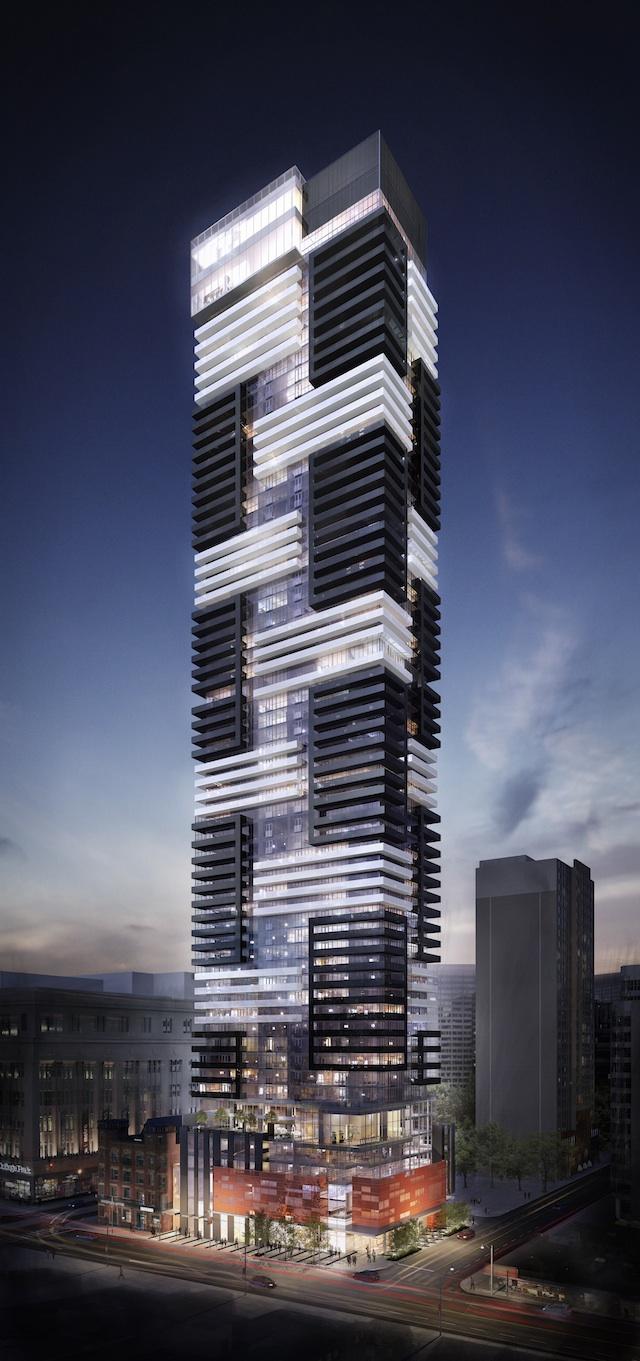 The ultimate in luxury resides in The Penthouse Suites, from the 59th to the 63rd floor and our Skyloft Penthouses on the 64th & 65th floor. Here, the perfect marriage of architecture and interior design creates one-of-a-kind residences that offer panoramic and unobstructed views, sleek gourmet kitchens, gorgeous ensuites, generous wrap around balconies and superior finishes throughout.
For a limited time the builder is offering $10,000 off any Penthouse or Skyloft, a Canderel Digital Home System (valued at $8,000), a Samsung Galaxy tablet, and an impressive list of luxurious Penthouse features and premium finishes (with an approximate value of $120,000).
Penthouse suites are $969,000 to $1.4 million. Skyloft penthouses are $849,900 to $1,379,000.
AURA CONDOS
Above the city and just below the clouds, the penthouse floors (76 to 79) of Canada's tallest condominium are the most prestigious residences in Toronto. These suites have superior finishes, floor to ceiling (10') windows, unrivaled views, and access controlled elevators.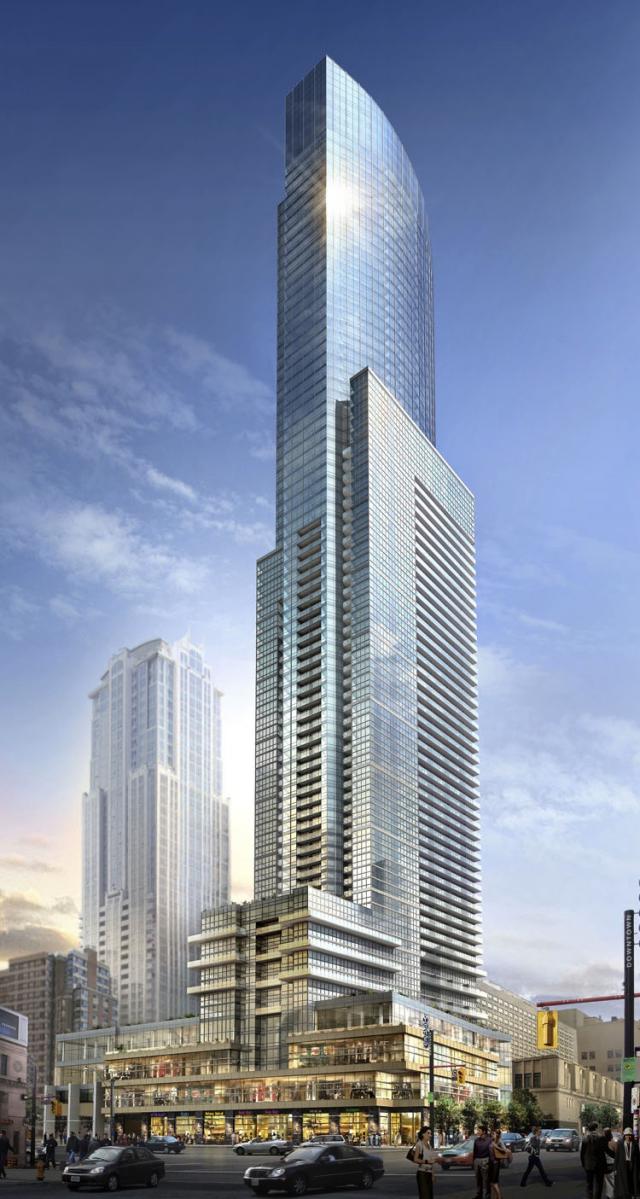 For a limited time the builder is offering up to $60,000 off the purchase price off the penthouse suites, with the ultimate in designer features and finishes (up to $210,000). Move in spring 2015.
>>Click here to contact me if you want more information, or if you want to invest in either of these projects
>>Click here to contact me if you want to buy or sell a Toronto condo or loft
Casey Ragan
"Toronto's Condo Authority"